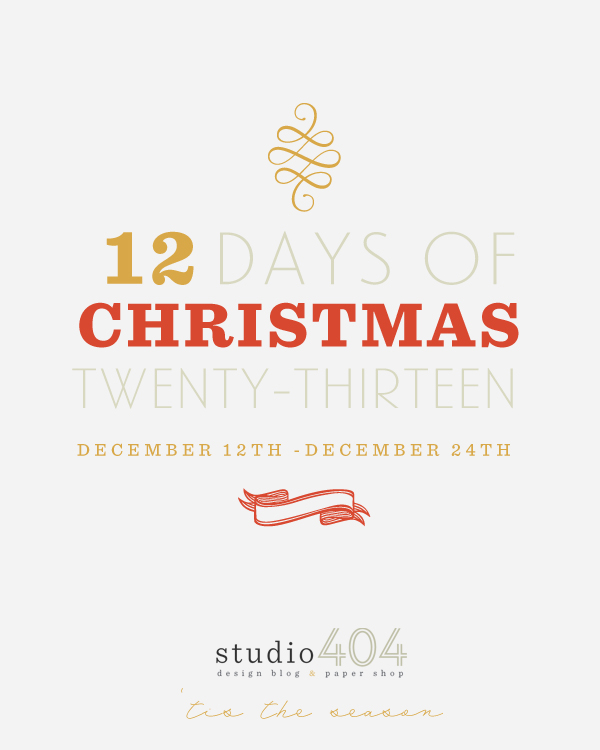 Hi friends! So sorry about the lack of post yesterday. So I'll probably be posting twice either today or tomorrow with some fantastic goodies for you. In the interim, today's post features some inspiring gift wrap. Although I'm not an amazing wrapper, I love to admire people who have these skills. I'm sorry for any secret Santa gifts that get shipped out from me. I tried my hardest!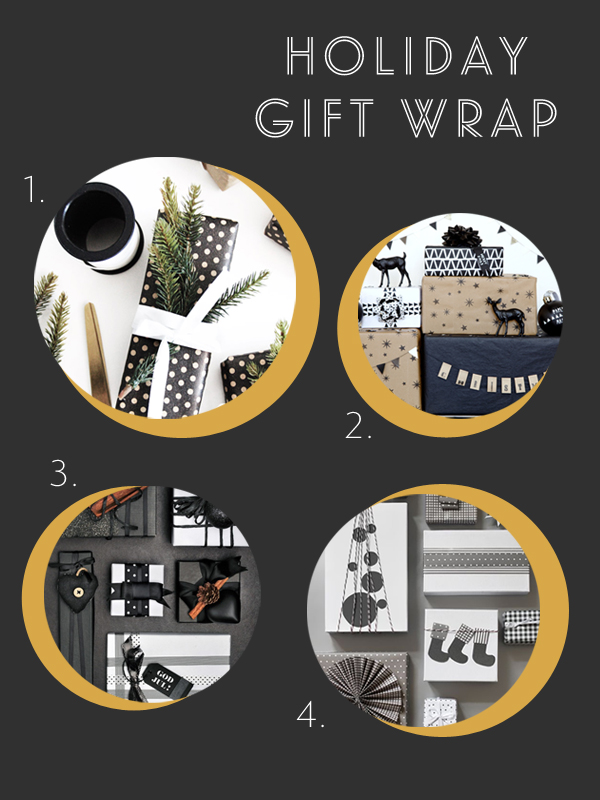 1. Polka Dot Gift Wrap | 2. Black, White, & Kraft Paper Gift Wrap | 3. Black & White Gift Wrap | 4. Gray & White Gift Wrap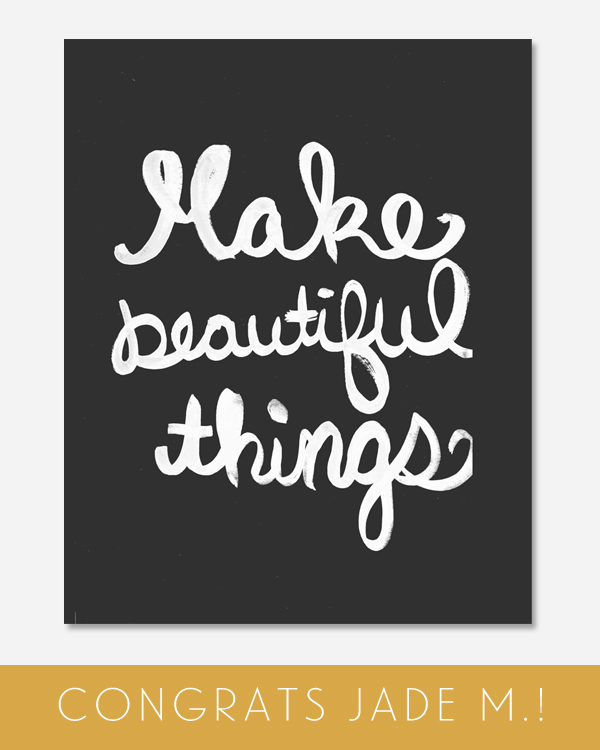 Yesterday was the last day of the Making Beautiful Things Print giveaway. I'm so excited to share that Jade Moat of Earth To Jade is the winner of the print! After the winner was randomly selected, I went back and read Jade's comment and thought it was pretty neat to share. So congratulations Jade and look for a print that's flying overseas!