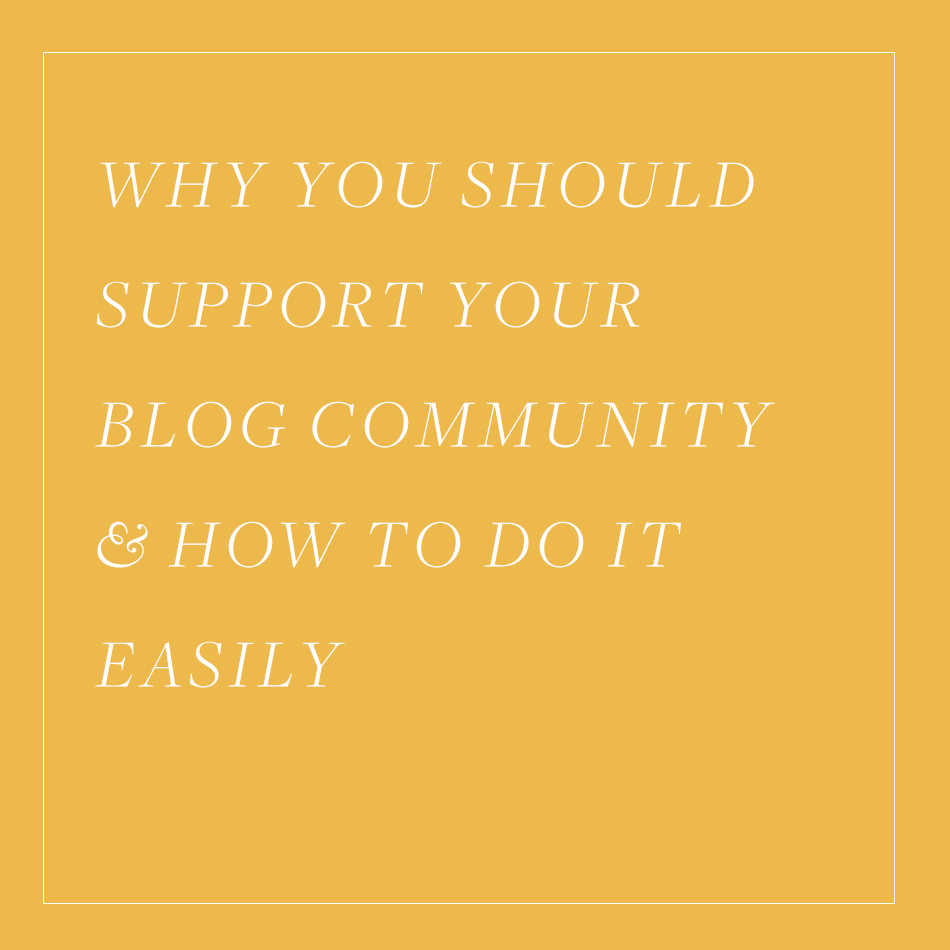 Happy Wednesday! As we cross over into the last half of the week, I am knee-deep in WordCamp Orlando preparation. On Friday, Andrea La-Rosa, Jen Cox, and I will be braving a three hour content workshop covering everything from finding blog ideas to e-mail marketing. When I was told I was leading the workshop, I was terrified. I have never done a larger-scaled workshop in person, let alone at a conference that will be broadcast live. What I love about WordCamp is the ability to support the WordPress community. As a strong believer in open-source, it's important to me to do my part in giving back to something that's larger than myself. Today, I'm going to share some reasons why to support your community, whomever that is, and how to do so.
Get Active
I often get asked how I'm able to keep up with so much among the blog community and several other online communities I'm a part of (design, development, WordPress, etc.). The key to knowing what's happening with your industry is to get active. You cannot support anyone else, or yourself even, if you are not using your blog as an active space. Passive blogs become a part of Internet history. Use your blog to begin to speak about the people you want to reach, how you intent to do so, and encourage your readers and peers to do the same.
Finding Your Community
What's great about the blogging community is that the landscape is so different for many types of bloggers. As a blogger who has blogged for many years, I have been a part of several different communities. The start to feeling included into something larger than yourself is finding the people who relate to you.
Get Social! By using social media as a means to connect to your readers and peers, you will easily find groups through outlets like Twitter chats and Facebook groups. If social media hasn't been a large part of your blogging outreach, today is the day to start.
Check the sidebars. When I want to find communities, I often check the sidebars for buttons or badges. You'd be surprised at how many communities are out there for niches and local support groups. When I joined Sunshine Bloggers with two fellow bloggers, we made sure to include a badge as part of the site to increase visibility of other Florida bloggers.
Read the comments. I don't recommend this for YouTube but on my fellow bloggers sites, I almost always read the comments. I've found some amazing people by just reading what their thoughts were on something I felt passionate about.
Get Involved
Find out what you can do get connected and connect others. We didn't know about our local WordPress group until discovering it via Meetup. Soon after our first meetup, we were already excited to go back and help volunteer. By volunteering quickly, we were able to meet a lot of other people who felt as passionate as we did about WordPress. We are now in the days prior to our second WordCamp with these amazing, passionate people and I wouldn't have it any other way.
Make a move. It's not easy but just introducing yourself is one way to start the conversation. Meetups like Creative Mornings always have a question related to the meetup topics on the name badges to stimulate conversation. Just a quick hello can change your position within a community.
Write a review. Upon talking to a new Orlando WordPress member, she mentioned how it's hard to find honest feedback on meetups and groups. Even if you just enter a new Twitter chat, use your blog space to be honest about your experience. I've been participating in some Twitter chats and I have plans to do just that. It helps others understand what they are getting into and find out about something new to try.
Paying It Forward
One of the things I do here is showcase fellow artists, designers, illustrators, and other types of creatives. I really have been limiting myself to only connect with other bloggers who do the same. Life is too short for competition and it's easier to share an audience than it is to isolate them. I love seeing other bloggers feel passionate about using their space to shine the spotlight on others every now and again. Try it out and you'll be surprised at the benefits it offers! Just by reaching out, I have two great blog friends that I will always use this space to promote them and their journeys.
How do you support your local blog community?