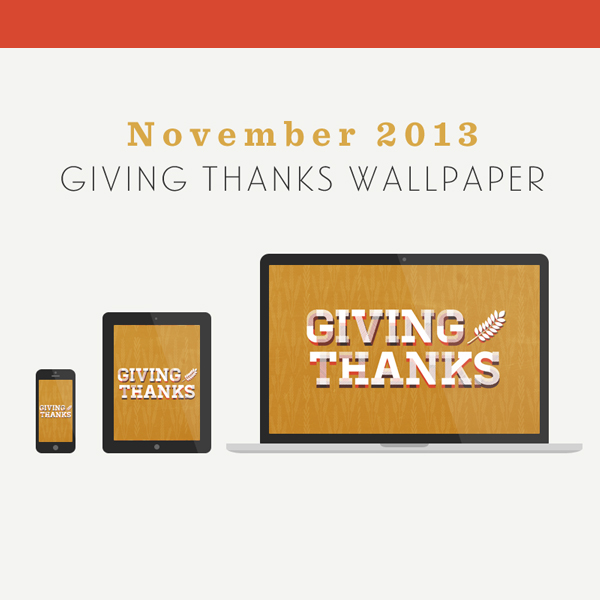 Happy November! I'm in awe of how quickly this year has passed by, especially the past month. We've been here at Studio 404 for a month. I know I had a lot of goals to reach that I didn't quite accomplish but there are  a few things that I did get to do which is great. I got some things up on the portfolio, (lots of new things added today so go check it out)  they're all over the place but they're mine. So this month I'm giving thanks for the past seven years and especially the past month of launching a new brand. I have so many things planned for the rest of the year and I hope I've been accomplishing my goal of creating good content. I'm very thankful for all of the bloggers and designers who have contributed to some of the columns and there are plenty more to come, including a very special Creative Couples feature on Monday.
As for this month's wallpaper, reflecting on the spirit of gratitude for the month of October, I was able to play around with Homestead. I love the plaid effect of Homestead which makes me think of all of the flannel shirts I'll be seeing in the next few months. I also had fun playing with a neat pattern and a chalkboard effect in the background.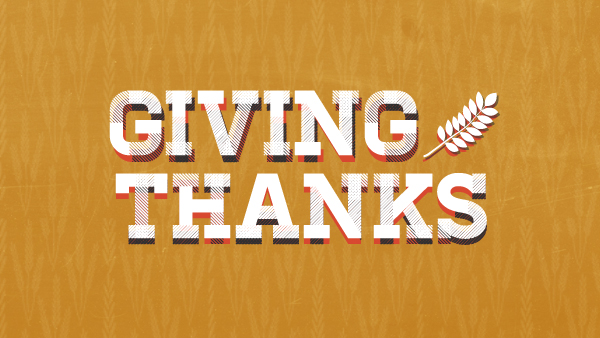 So if you're interested, you can download the wallpaper in the sizes below. Remember to reflect on the  things that have happened in the past eleven months and be thankful for all that you've accomplished.
Download:  2560×1440 | 1920×1200 | 1680×1050 | 1440×900 | 1280×800| iPad | iPhone
In case you're new or missed any posts in October, here are a few of my favorites:
Creative Couples: David & Angel
Blogging 101:  Supporting Other Blogs
Ask A Freelancer: On Raising Rates
Artist Showcase: Shayla of laLa Grace
Ask A Freelancer: On Authenticity & Trends
Have a great weekend!