I was nominated for a Liebster Award by Kelsey of Pinegate Road. In the spirit of the holiday, I decided to take a break from my regularly scheduled programming and give you guys a break after two amazing interviews this week. Thanks Kelsey for nominating me!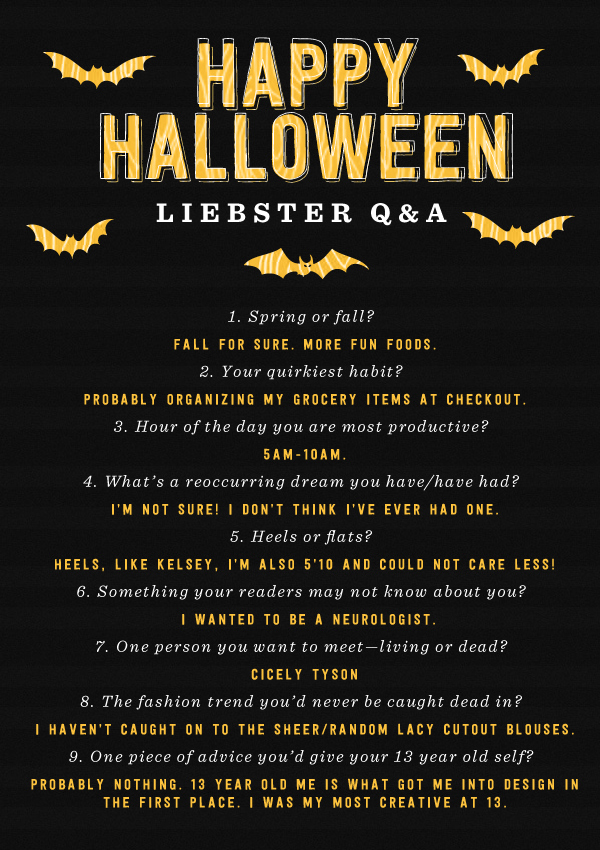 In the spirit of Liebster, I'm required to tag some other bloggers and give them a few questions to answer. So I'm nominating Meli, Laura, Jade, and Hyemi.  So here are your questions ladies:
1.) Paris or Madrid?
2. ) Where did you go on your last vacation?
3.) What did you want to be when you were a kid?
4.) Middle school or high school?
5.) Waffles or crepes?
6.) What year did you start blogging?
7.) Favorite city to visit?
8.) What is your favorite holiday tradition?
9.) What do you aspire to be today?
Anyone else who wants to do this is free to! Have a happy Halloween and don't eat too much candy.