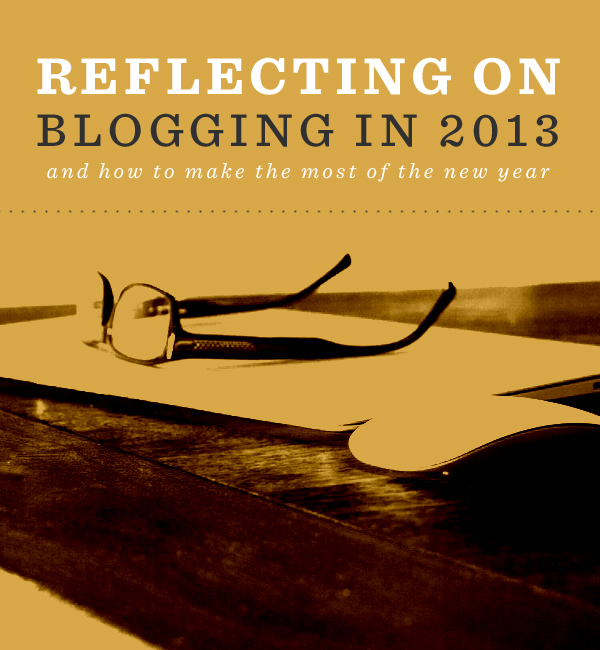 Thanks for sticking with me through a fantastic blogging break. It was great to have time to reflect on what I've been doing and what I plan to do in the future. What's so fun about reflecting on things if you can't share them here? This post is my individual thoughts on what I've done right and wrong this year. My thoughts on design blogging on a whole as a niche. My thoughts on blog branding and what I plan to change as this year's calendar runs of days. Don't fault me for my honesty here and don't expect much outside of a interesting wall of text.
On Blogging So Frequently
Throughout this year, I've dedicated myself to attempt to blog five times a week, every week. Whether or not it's been beneficial, I'm unsure. The original reasoning was that I was curating so much content that it was impossible to share it all throughout a few days a week. As my goals worked towards sharing my original content, which I'm not sure I've done enough of, I've been on a steady pace of churning out as much as possible on the same frequency. I'm not sure if it's possible to continue to maintain a blogging schedule of five times a week, although I've already planned for it. Perhaps in 2014, I'll be posting less but creating more conversations.
Lifestyless Blogging
Lifestyle blogging has become a gigantic niche of its own which many of you identify yourselves under.  While it's fantastic to be able to connect with several lifestyle bloggers, it's very important for me to focus on the original intent of my blog. There's a very fluid definition of design blogging which commonly intersects with lifestyle blogging. It's fantastic to not have a box to be put in and I think bloggers should always feel free to post whatever they want. However, in the upcoming year, I definitely want to bring the focus back to my career as a designer and less of my career as a blogger. I'll probably never share what I wore, what I ate yesterday, or a lot of details regarding my life. I occasionally like to share pictures I've taken. However, I'll be very reserved on engaging in some of the trends that are outside of what this blog's purpose is. That definitely won't stop me from gushing over you sharing your food, your outfits, latest purchases, and recommendations because I want to read them all! If you do care about the more mindless things I do in my day to day life, I'm trying to post more often on Instagram and I'm usually blabbering on Twitter.
Communication
I'm always in awe whenever you guys start discussions or say amazing things in the comments. I try to do my best at answering your questions via whichever medium and commenting on your blogs. I hope to continue to be active in the same rate I've been doing this. I also would like to say that the launch and utilization of my newsletter has not been its best. Due to this not being the only newsletter I manage, I can say I've neglected it and plan to change that in the upcoming year. I definitely don't want to spam your inbox (as it happens to me) and I will never sign one of you up without permission. However, if you're intrigued on future thoughts, somewhat like these, feel free to subscribe.
Re-branding
Moving my blog was the biggest goal of mine this year and I'm happy I've done it. In the process I've learned some very important lessons, like just ask. I've almost always gotten a positive response when reaching out to a fellow designer or blogger for an idea or input regarding a new post. I've also learned that I could do without the color red in my life for a while. I've learned what works in terms of this blog's design and what to change in the upcoming update. It's been a fantastic experience overall and I reassure any blogger who wants to re-brand to go for it.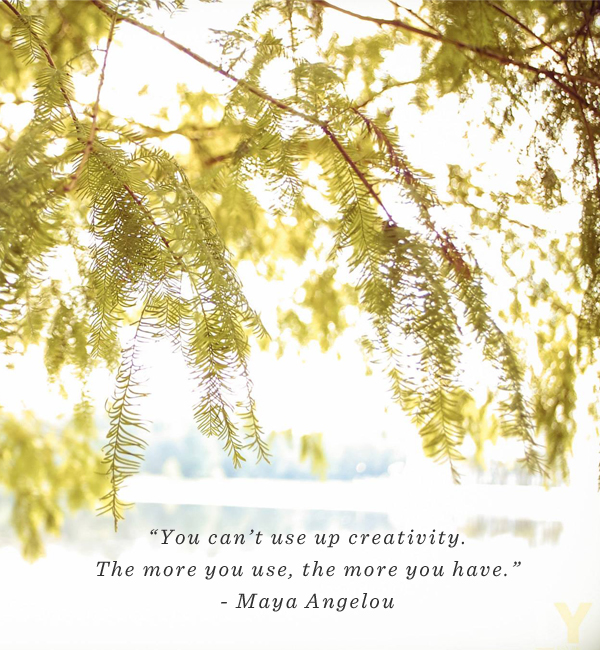 Withdrawing Limitations
To be honest, this year was really about re-building an audience. I needed to gauge out the type of reader this blog would attract. I regret spending so much time worried about this fact. I have been very limited on the design-related content I originally planned for Studio 404. I regret not plunging forward on some of the tutorials and articles I wanted to share here. I also regret limiting myself in terms of opening up this shop. I really had nothing to lose but the thought of becoming something I didn't want to become really hindered the process. You wouldn't believe the amount of paper I've accumulated in the past year. It's time to stop limiting myself to fit within what I've defined myself to be. As a twenty-something, I'm still growing and learning my creative style. I'll never be creatively fulfilled, so I'm not sure why I'm not sharing more of my design journey with you. What's design without sharing to have open communication? 

Connections
I'm so so happy to have made so many great blogging connections this year. I've had some great conversations with fantastic ladies over coffee. I'm planning to travel more next year and if I'm nearby, let's meet up! You really have no idea how much of a difference it makes to talk out your blog life with another blogger until you've done it. These conversations have helped me mold my plans for my business and my blog. I'm happy to connect with each of you!
I Won't Say Goals But…
I know everyone is tired of reading about everyone's goals and thoughts for 2014. I know you're over this post but bloggers share their goals to be held accountable. I don't really think of what I need to do as goals or resolutions. They are just simply things I need to do or have begun to do. I will be posting more, quality original content. I can't just post for the sake of posting. I will continue to share inspiring artists and their stories because it helps mold me and inspire me. We're launching a really awesome project in the next few days and that's exciting. I'm also holding myself accountable to the things I often say I will do. I want to talk about projects that didn't work out. I want to share what I've learned over the years about being burned. I also want to reassure and validate my life in my career. While I do many things, foremost, I am a designer and I intend to continue to do just that—design with intention.

Photos: (Unsplash) & (David Yarde)