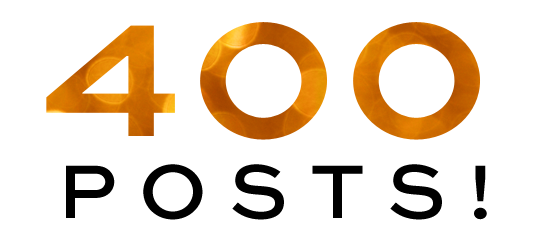 This is my 400th published post! This marks a significant milestone since I've returned to consistent blogging in 2011. I've had this blog since 2006, as some of you may know, and it's gone through lots of changes. However, as I've embarked on this journey of being a design inspiration blogger, I've really found comfort in sharing inspirational imagery, people, and stories. There's also only 34 days until we launch Studio 404, so while this place is home, I am more than excited to start a new journey.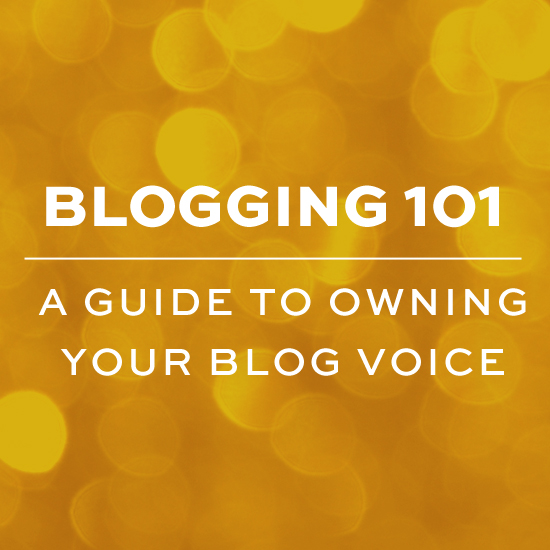 As a blogger, there are plenty of trends that you may want to participate in. Many bloggers think being unique is staying away from current blog trends in general to stand out. While this may be true on a smaller scale, you can tackle blogging trends while remaining true to your blog's original intent and focus. Your role as a blogger is to connect with your audience and sometimes that involves engaging in what's popular. I'm going to share a few ways to own your blogging voice while engaging in some of the most popular blog trends today.
Moodboards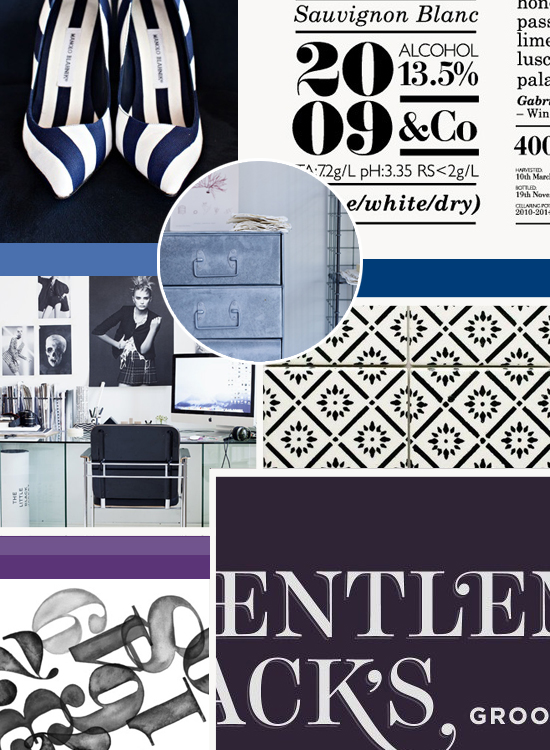 It may seem almost impossible to stand out among the hundreds of moodboard posts posted daily.  For many design bloggers, moodboards have become an essential part of the design process. It has become second-nature to showcase the beginning stages of a project with your readers by offering a moodboard of the project. Moodboards are also often used by other bloggers to showcase a theme or idea. If you've been holding out on posting moodboards because of all of the other moodboards floating around, try a few of these tips to make sure your moodboard posts stand out.
Keep It Clean & To The Point
Keeping your moodboard clean, organized, and easy to understand are key points to a good moodboard. If you take a look back at your moodboard, ask yourself, does this showcase what I'm trying to accomplish? If you're not sure which tools to use to create a clean, organized moodboard, check out the resources Laura of The Native New Yawker shared yesterday to spice up your blog post.
Stay Unique
If you're posting about autumn, your autumn moodboard may incorporate seasonal colors and elements. Those elements don't always have to be the cliche images. Images of leaves of changing colors, lattes, and sweaters are common images that you might be drawn to. If it's too cliche, stay away. Try to find images that speak to you personally. Do you have a favorite autumn memory? Use elements that fit within your theme while adding your personal touch. Shauna of Nubby Twiglet showcases her real-life moodboards in her In The Mood series. While utilizing a popular blog theme, she uses her unique style to approach the trend.
Tell The Story
Moodboards are a visual aid to encompass a greater idea. Be sure to describe what your moodboard represents. While we are often drawn to visuals, it's great to read more behind the picture.
Instagram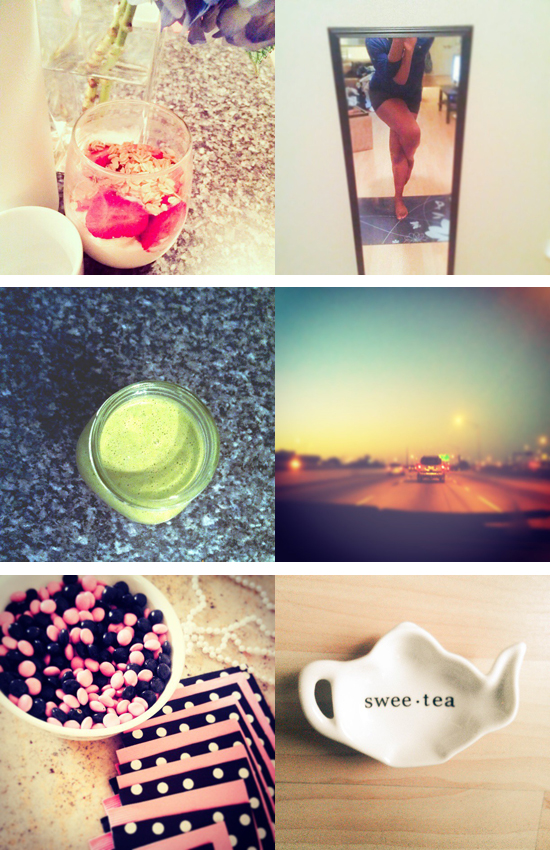 Instagram posts are a lot of fun! They're easy, simple, and a great way to show off your phone photography skills. For those reasons alone, Instagram round-ups can be found all over the blog world. While readers may particularly enjoy your Instagram shots, for readers of multiple blogs, Instagram posts may become tiresome. Here are some fun ways to spice up your Instagram posts!
Pick Your Best Shots
Try to choose from the very best of your Instagram shots when you are posting round-ups. The best way to stand out is to be great at what you do. While you may have many great shots, focus on the ones that will catch your readers' interest the most. Having a great Instagram feed is an awesome way to attract Instagram followers to your blog and vice versa. A great Instagram account is a win-win!
Quality Matters
Sometimes, due to the quality of your phone's camera or the editing app used, your Instagram shots may come out with poorer quality when they are posted at full size. It happens to even the best Instagram shots. Don't fret, resizing the images usually works wonders on the quality. I usually scale my images down and create a collage to preserve the quality of the images.
Know Your Target Market
Do your blog readers use Instagram often? If they do, showcasing your Instagram shots more often might help encourage readership. If you have a blog dedicated to entrepreneurship, posting your latest Instagram shots will probably have the opposite effect. Know your blog's market before deciding to follow any blog trend.
Blogging Tips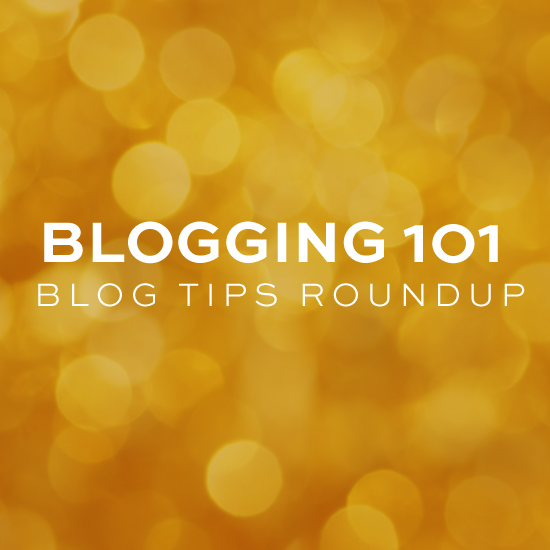 Yes, I'm going to tackle blogging tips during a blogging tips post. (Say What?!) Every blogger has their own unique experiences to share. One of the easiest ways to share what you've learned is through regular blogging tips and tricks features. I can estimate that at least 10% of the blogs I follow post regular blogging tips. Why am I encouraging others to do the same? Knowledge is power. Sharing your blogging expertise with other bloggers can be wonderful when it's great. When it's bad, it can be pretty bad. Let's talk about some ways to keep your advice unique and easy to understand.
Talk About What You Know
I know very little about Squarespace as a blogging platform. It would be ridiculous for me to write a blogging tip post about how to use Squarespace because I am not well-versed in its features. Readers can usually tell when you have no idea what you're talking about. Stick to things you know! If you don't have a lot of design experience, writing about advanced blog design is probably not your forefront. However, if you've been designing custom blog headers for years, you should focus on sharing that knowledge. You don't  have to be an expert in an area to share advice, but it definitely helps to know what you want to discuss.
Find Unique Topics
This is hard! You never know what everyone else is talking about. However, if the blogs you follow have all discussed great SEO practices for blogging, you may want to steer clear of the topic for now.  I encourage bloggers to read blogs so they can know what is going on around them. There is enough room on the Internet for topics to be discussed multiple times. How will your topic stand out:? Instead of using a broad theme, focus on something small. I'm sure your readers would appreciate your "Favorite SEO Plug-Ins for WordPress Blogs" just as much as your "Great SEO Practices for Blogging." Sometimes less is more!
When All Else Fails, Ask
If you're thinking of starting a blogging tips feature, ask your readers for help! Readers always offer great insight on what is going on in the blog world and they will let you know what they want to read about. Surveys and open thread comment discussions are some of the best ways to lead your blog in the direction you want it to go.
This leads me to the next question, what do you want to talk about? What are you struggling with as a blogger? As I move forward with my brand, I want to be sure my Blogging 101 articles focus on what's important to you!