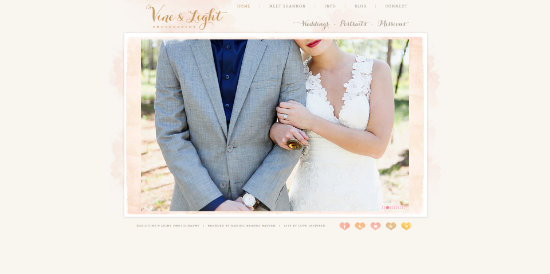 It's been a while since I have featured a photographer here but I couldn't pass up this opportunity and you will agree. Vine & Light Photography is a local photography business run by Shannon Smith. Shannon is as adorable as she is talented. What I love most about Vine & Light is the amazing words Shannon uses to express her work.
Vine & Light is a passionate company that is committed to creating family, capturing light, crafting art, generating love, and making a difference together. Our mission is to use love to generate more love. Art is not the end goal. Art is simply the medium through which we will together meet our end goal: love and service. Read more!
Shannon's dedication and talent are enough to send me into overdrive mode and get things started with my design life. I could only be so lucky to have such a photographer.