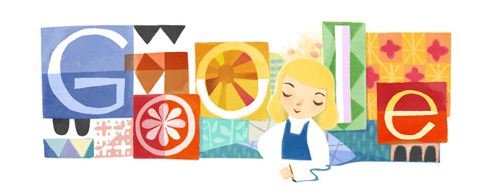 Google has pretty much been a hit with me all week. I watched the Ice Cream Sandwich (Android 4.0) event and have nothing but good expectations. I am an owner of a HTC Nexus One that I bought from Google almost two years ago (because I am a grandma, I keep my phones forever as long as they work properly) so I'm ready to accept the Galaxy Nexus into my life, whenever it becomes available.
Today, however, they are honoring the life of Mary Blair with an adorable Google doodle to celebrate Blair's 100th birthday. I will admit that before being woken up by the sound of something probably dying in my AC vent, I had no idea who Mary Blair was. For those of you like me who aren't large Disney fans and fail to know more inspiring artists that you probably would have covered if you would have followed your dreams after high school: Mary Blair was an amazing animator and illustrator who worked with Walt Disney Studios from 1950 until 1953. She worked previously with the studio for a year in 1941 and worked on various projects with the company as a freelance graphic designer and illustrator. Mary worked on concept art for movies like Cinderella, Dumbo, The Three Caballeros, Alice in Wonderland, and Peter Pan. She also worked on advertising for companies like Nabisco and Maxwell House. What I love most about Mary's career is that she illustrated several Golden Books which made up my childhood library.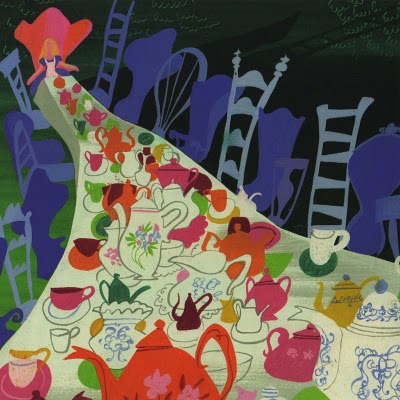 Mary was known for her amazing color styling which is inspiring in itself. As an avid lover of all things black and white, I will admit that Mary's work with color has been more than enough to encourage me to have a good day despite my awful week. So many thanks to amazing freelance artists like Mary Blair who have paved to way for people like me to make it in this industry. As a treat, I will post some of my favorites from Mary. I hope you have a great weekend.